Municipality of Peristeri
The Municipality of Peristeri installed a network of sensors across the municipality for providing real-time information to citizens about the level of thermal discomfort within the Municipality and providing instructions and advice for the avoidance of health burden during heat episodes (e.g. air-conditioned rooms, places with low discomfort, etc.).
In specific, a network of 12 online stations recording the temperature and relative humidity have been placed at selected sites within the municipality. The stations consist of 11 online installed at strategic places throughout the municipality, as well as, 1 mobile station installed at a municipal bus that crosses Peristeri. The provision of information to citizens is realized through an electronic billboard which is installed outside the municipality town hall.
To access the real-time information from each station please select the preferred station from the menu below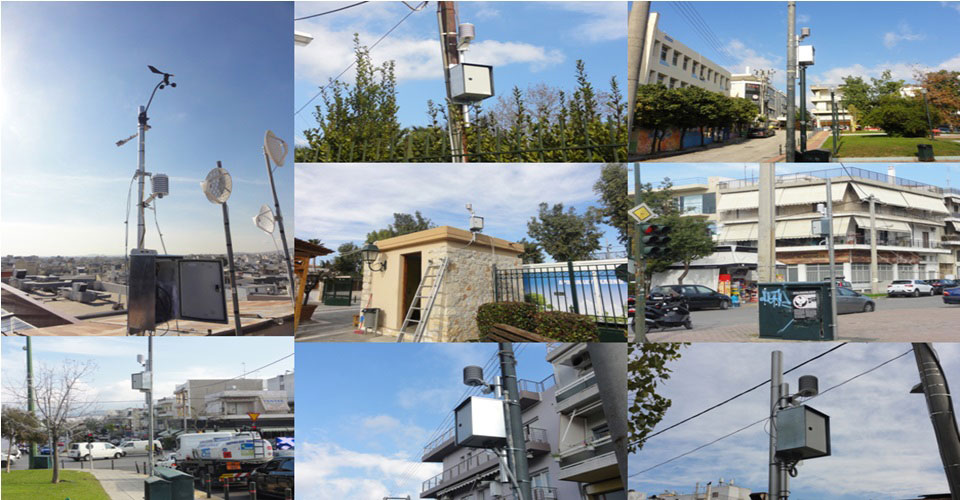 Stations