Municipality of Lakatamia
24-09-2023
Last update: 03-10-2022 15:00
The Municipality of Lakatamia has renovated the roundabout of Melina Merkouri Avenue. A dominant element in the design of the project is the use of permeable materials such as permeable concrete as well as the collection and use of rainwater. As regards irrigation, a traditional way of it has been established, with the use of irrigation channels, tanks and wells. For the operation of the artificial well, photovoltaic panels have been installed. Concerning the plantations of the roundabout, endemic shrubs and trees with low water requirements have been used.
Monitoring: The Municipality of Lakatamia has installed an automatic station within the area of roundabout which measures, every 10 min, air temperature, relative humidity, precipitation as well as infiltration. Real-time measurements as well as daily trend of these indicators can be found below.
Additionally, the municipality has installed a meteorological station nearby to compare air temperature and relative humidity from an abandoned area without any interventions (reference station). Data from the second non-automatic station can be found on data history.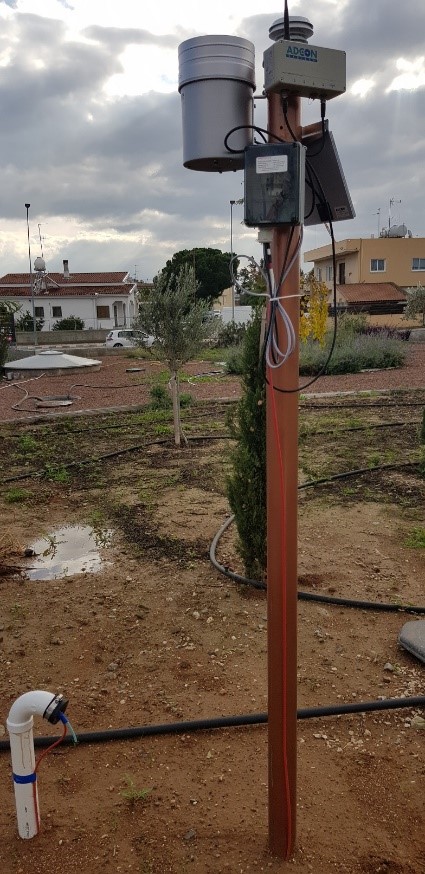 No station data available for today so far. Please try again later.